Letters: Buckeye love, attack on press, letting police work
Letters to the editor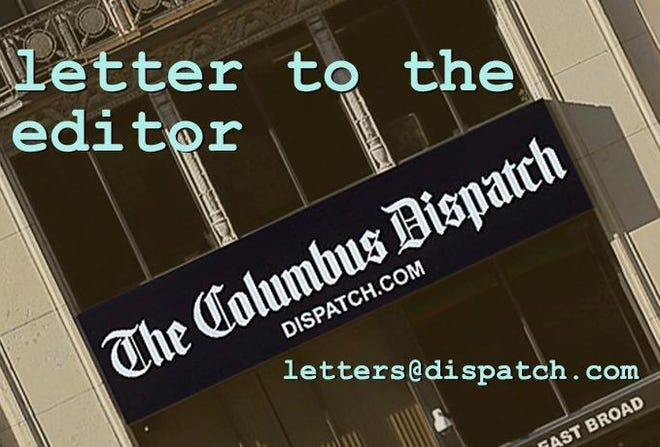 Tide was tough, but we love Buckeyes
I loved this Buckeye football team and I was proud to cheer for them. Justin Fields is best QB ever and I thank him for choosing Ohio State. Chris Olave was a pleasure to watch from the first day he took the field. Together with Garrett Wilson they made the best receiving duo ever at Ohio State. Shawn Wade, will be missed. Congratulations to Alabama — best Alabama team ever. But I still love the Buckeyes.
David Horning, Hilliard
Attack on press is like Nazi assault on truth
As I viewed the attack by rioters on cameras, tripods, and other recording equipment set up in an outdoor media pen in Washington, D.C. on January 6, I remembered the historic black and white films of Nazi storm troopers burning books in Europe's streets in the 1930s. Both the rioters and storm troopers were trying to destroy the work of those who help us separate the lies from the truth.
Tom Liszkay, Gahanna
Let cops operate and crime goes down
I respond to the Monday Associated Press article "1,200 arrested during Vegas crime crackdown."  According to the article, local law enforcement, utilizing undercover officers, and with the assistance of the Department of Homeland Security and the Highway Patrol arrested 1,229 individuals and confiscated 64 guns during the operation. 
Police Captain Dori Koren stated that "violent crime on and around the Las Vegas Strip began to rise significantly in September and that the primary driver for this activity was related to a sharp rise in firearm-related incidents and aggravated assaults."  Koren also noted that shootings decreased 54% from October to December and that overall violent crime in the area dropped as a result of their efforts. 
Wow, it's amazing what can happen when law enforcement is allowed to do their job and combat crime instead of having individuals with no knowledge of police tactics question every decision the police make.  Maybe if our mayor, city council, local prosecutors, political activists, clergy, and yes, the Dispatch and local media, who have no clue on how to conduct police activities or manage a police division, would allow the Columbus Division of Police to do their job and not question every move or decision they make, we wouldn't have had a record number of homicides last year and a tragic start to this year. 
Maybe if the police were allowed to be proactive regarding their law enforcement efforts instead of worrying about not being backed by police and city leaders, they could concentrate on making the city a safer place to live and work. Maybe, just maybe, individuals can put politics aside and let the police do their job and prevent criminal activities.
John Slaughter, Columbus
Who are the real 'bad hombres' now?
Remember when President Donald Trump told us that we needed a wall to protect us from rapists and drug dealers and bad people? At this point I would say Canada and Mexico should be building walls to protect them from "Proud Boys" and other "good people" and "patriots" from invading them.
Phil Schick, Columbus
Angel is a real asset to YWCA
It was a pleasure to read the Sunday article "CEO keeps YWCA evolving with the times" about Christie Angel.  I met her when she was still in college and worked at the city of Columbus. She was an excellent employee and a joy to work with. She was like a sponge, soaking up everything anyone would teach her. She had definite goals and worked at achieving them. I always knew she would be successful. The world needs more women like her.
Joe Ann Liptrap, Reynoldsburg